Fully furnished luxury bungalow tent (max. 6 people)
The luxury bungalow tent has been our standard accommodation for years, which has been found to be a perfect camping base. This accommodation is on decking, so there is a nice flat surface and the front part is carpeted, which is pleasant and comfortable. The back part is the sleeping quarters. The accommodation is spacious enough to stay inside, even when the weather is not so good.
This accommodation has a kitchen unit with, among other things: various plates, various dishes, various glasses, various cutlery and accessories, mugs, pans (pots) and kitchen utensils. Next to the kitchen unit is a normal-sized refrigerator with freezer and a four-burner gas stove. There is also a filter coffee machine and a kettle. Of course there is also lighting and electricity available. (Not suitable for high wattage appliances and electric cars.)
The living area has a table and chairs, which can also be placed outside. For outside there are also two lounge chairs or two sunbeds and a parasol. In the accommodation there is also a handy inventory such as vacuum cleaner, broom, bucket, jerry can, drying rack, tin with hand brush, etc.
The sleeping area is a lockable inner tent with a center aisle, left and right sleeping cabin. The sleeping cabins are equipped with one double bed (140 x 200 cm) and depending on the number of people booked, the cabins are supplemented with single beds (70 x 200 cm).
There is space in front of and usually also next to the accommodation to be able to sit outside. The car can often be parked next to the accommodation, otherwise it can be parked in the nearby parking lot.
N.B. There may be minimal differences in the inventory per campsite location.
Bring your own:
Bed, bath and kitchen linen (duvet cover, bottom sheet, tea towels, towels, etc.)
Sleeping bags/duvets and pillows.
Facilities
General
electricity
lighting
heater
vacuum cleaner
various household items (bucket, washing-up bowl, etc.)
Kitchen
fridge with freezer
Stove
coffee machine
kettle
pots/pans
tableware
cutlery
kitchenware
Sleeping
2 sleeping cabins;
1x double bed + 1x single bed
2x single bed + 1x single bed
Pets
Allowed in this type of accommodation. (maximum 2 pets per accommodation)
There are costs associated with this and must be reported in advance.
Choose your arrival day
Choose your departure day
nights from
until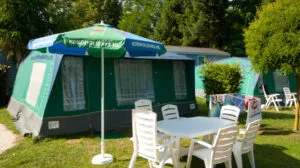 Bungalow tent, type BT
In the calandar select your desired arrival and Departure date .
Information about the campsite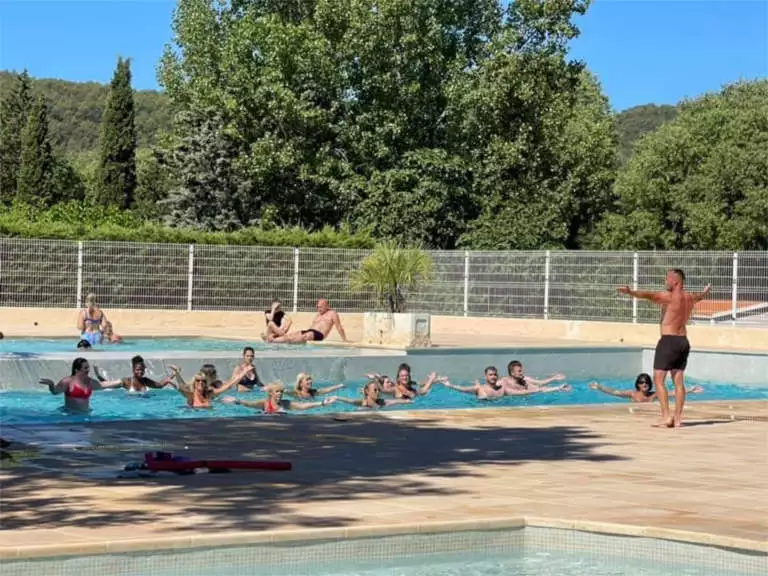 Campsite: La Foux
A perfect base to stay in the Côte d'Azur
And to explore the south of France
View the campsite